Slow down and indulge the senses: visit world-renowned vineyards, dip into ancient Roman thermal baths, explore Etruscan tombs and stroll through Medieval villages. Or simply relax and make yourself at home in a profoundly peaceful setting
Set in the heart of the Tuscan Maremma, surrounded by woodlands, vineyards, olive groves and mountain streams, with spectacular views and untouched landscapes,  Le Pianore Villa and Organic Wine Farm is an idfeal venue for yoga holidays, holistic and creative retreats.  Our farmstead, with its beautifully restored villas and studio spaces, is the perfect base from which to explore the surrounding countryside; from the slopes of the Monte Amiata down to the Maremma coast.
Contact us to find out about holiday villa rental, or hosting retreats and workshops immersed in unspoilt nature and history.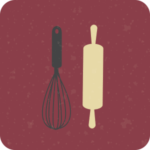 Products
In the heart of the Tuscan Maremma organic products grown to guarantee the true flavours of nature.
Go To The Shop
Le Pianore is one of THE most magical places I have ever been on this earth! There is definitely something deeply special about this land, and this family. Both encourage you to instantly feel welcomed, and at home. Physically, more-than-a-movie gorgeous, and energetically, uplifting and inspiring, yet also, soothing and nurturing. This land and this family will forever have a special place in my heart. I am eternally grateful to both for welcoming me and my group with such loving, gracious, and open arms for our yoga retreat!

A true paradise, an island of peace. Wonderful views, wonderful people, amazing food and beautiful accommodation. Would recommend to everyone wholeheartedly!

My absolute favourite place on earth! I have been going to Le Pianore for twenty years it's so glorious.